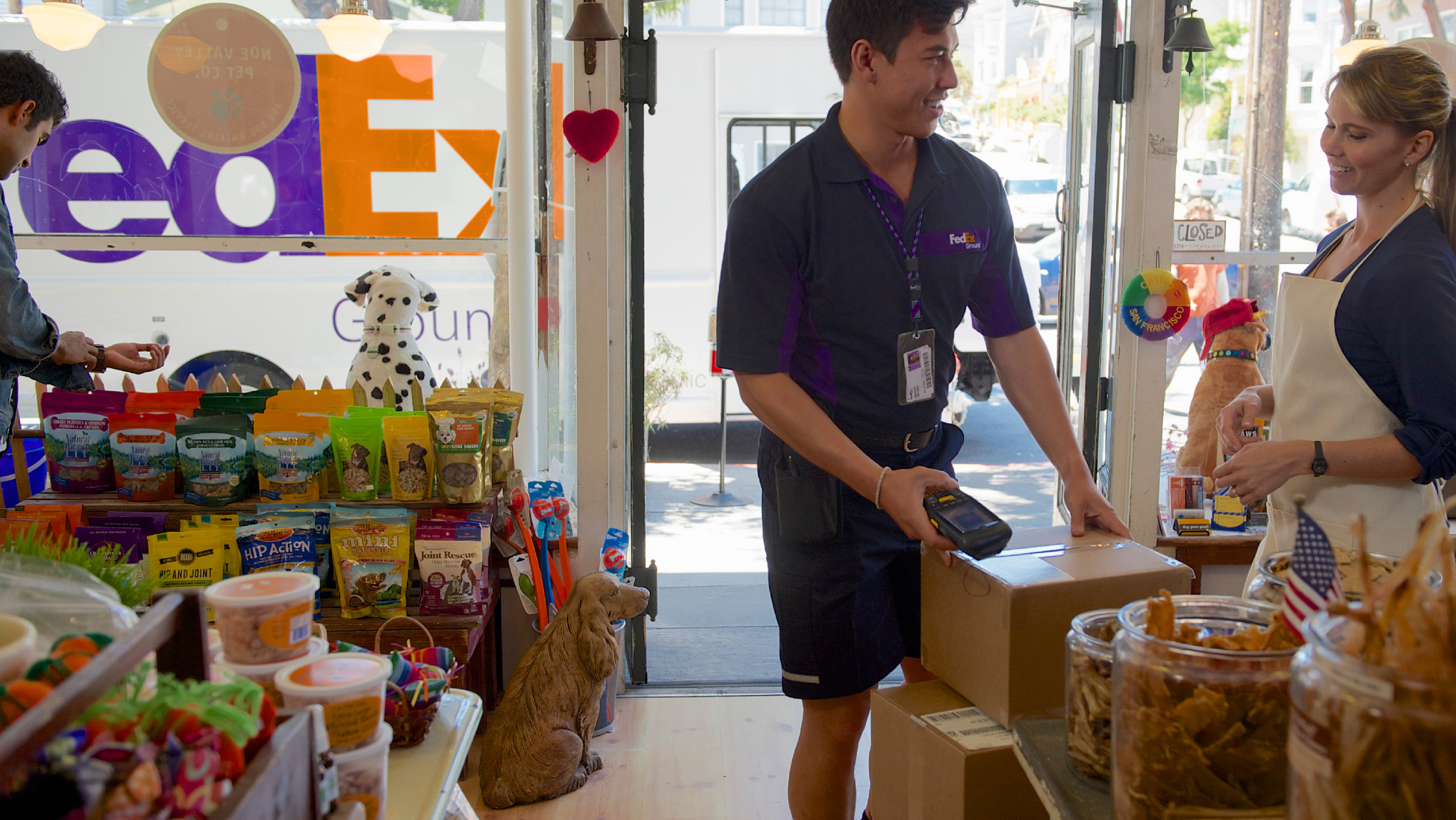 Service providers may be hiring!
Service providers – independent businesses that contract with FedEx Ground to provide package pickup, delivery, and transportation services – may be hiring employees to perform various functions. These functions may include driving, non-driving pickup and delivery services, safety training, managing operations or other professional or administrative functions.

FedEx Ground does not offer employment opportunities for drivers, and each service provider company has sole and complete discretion over its job positions, hiring decisions, and all other employment matters.
To share your contact information with service providers, you may submit a profile on this site. The information you provide will be made accessible to independent, third-party businesses that contract with FedEx Ground to provide services.

By completing a profile, you authorize access to the information you provide to these service providers. These businesses may use this information to contact you directly to discuss employment opportunities. By submitting a profile, you also acknowledge, understand and agree that you are not applying for employment with FedEx Ground.
If you are an entrepreneur or business owner interested in service provider contracting opportunities with FedEx Ground, please visit BuildAGroundBiz.com.
About service providers
Service providers provide two types of services to FedEx Ground and its customers:
Pickup and Delivery (P&D) — Picking up packages from shippers and delivering packages from the local FedEx Ground station to commercial and residential recipients using a variety of vehicles, including vans, small trucks, and, in some cases, personal-type vehicles.
Linehaul — Transporting FedEx Ground-owned trailers over the road from station to hub, hub to hub, and hub to station; and, in some cases, transporting "spotted trailers" between customer locations and stations or hubs
Service providers purchase or lease their own vehicles and are responsible for hiring and training drivers and staff, and planning and executing their day-to-day P&D or linehaul operations. More information about service providers can be found on BuildAGroundBiz.com.